Argotec offers a wide range of advanced materials for medical market applications. From wound care to prosthetics packaging to dental aligners, our medical grade films, foams, gels and urethane tubing are ideal for applications demanding durability, flexibility, or breathability.
Argotec Material Solutions for Wound Care Applications
Our long experience in developing and producing polyurethane (PU) films from a range of different resins and additives allows us to offer a wide array of breathable substrates perfectly suitable for professional wound care dressings and premium consumer or first aid dressings. Since the nature of our polyurethane films allow water
vapor to transfer through while preventing liquids from passing through, they are the best choice for the manufacturing of dressing compositions or dressings used for treatment of acute and chronic wounds. They allow the products to breathe, which will prevent wound maceration or adhesive failure, and do enhance wear-time.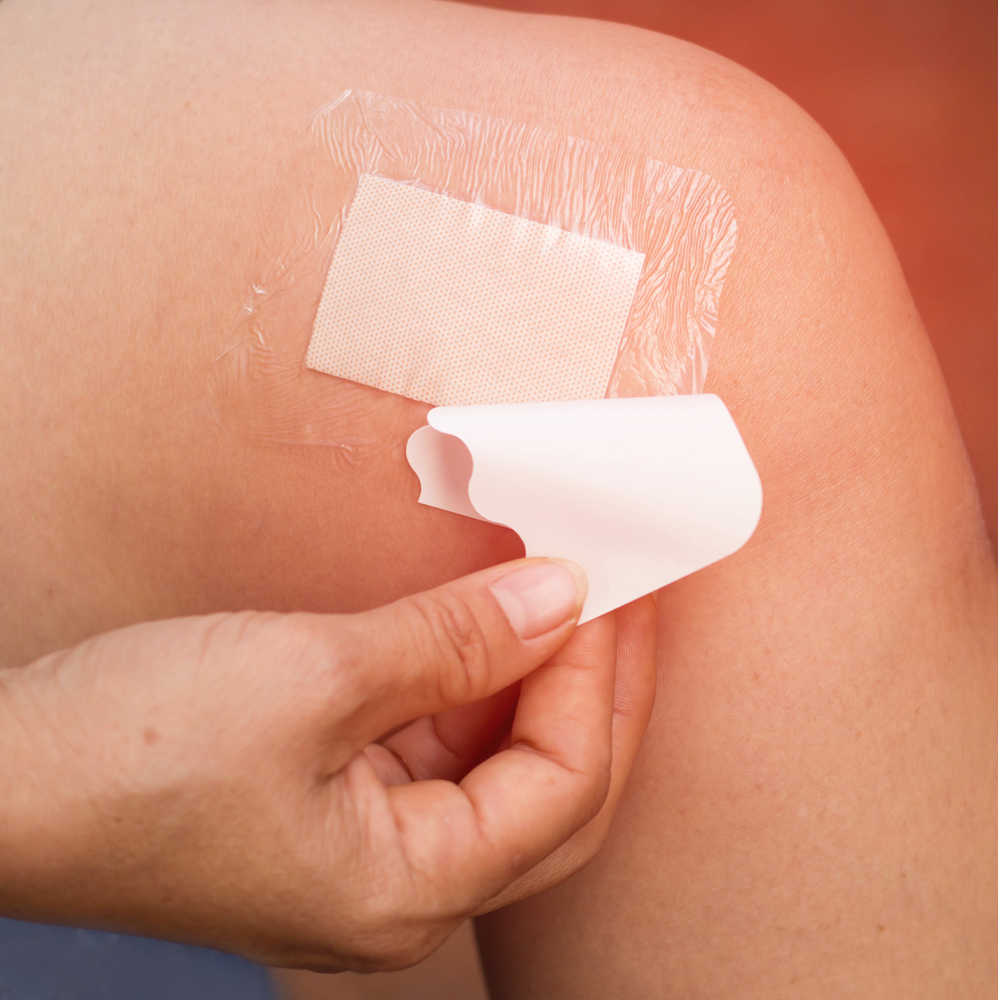 Polymers and Wound Care Applications
Found in most leading wound care dressing and first aid products, breathable and flexible films based on TPU technology are suitable for many advanced wound care applications such as post-op dressings, IV dressings, incise drapes, negative pressure wound therapy, and hydrocolloid backings.
From consumer and OTC wound care products to advanced surgical wound care, Argotec polymer, polyurethane, and co-polyester extrusions are designed to further innovations within the wound care market.
The Argotec Advantage for Wound Care Applications
Argotec films are 100% waterproof and breathable. In a dry environment they have a low moisture transfer rate and in a wet environment the film will wick away the moisture at a higher rate. Our films are solvent free, are supported by a paper or filmic carrier to facilitate processing with adhesive coating or printing and/or conversion.
Through selection of polymers and additives we can adjust the amount of moisture transfer through our films. This this feature of our films allows the long wear times of first-aid dressings while keeping the area covered dry.
Composite capabilities may be expanded with the introduction of additional appropriate component materials – alone or in combination with products – to meet individual customer needs.
To learn more about how our material solutions can help your wound care applications, contact the Argotec team today!
Innovating Medical Utility Applications with Argotec Films
Argotec offers a comprehensive engineered film portfolio for a wide variety of medical utility applications outside of the wound care market. Argotec films are extruded from polymers, polyurethane (PU), copolyesters, and blends for a diverse array of medical applications, including:
Bedding
Medical Drapes
Blood Pressure Cuffs
Ostomy Components
Probe Covers
Medical Devices
Prosthetics & Medical Equipment Packaging
Dental Aligners
Benefits of Argotec Films for Medical Utility Applications
Argotec specialty films for medical applications offer versatile and durable mechanical properties for a wide variety of existing and new utilizations. With stronger, thicker, puncture-resistant, and flexible films, the Argotec experts are ready to customize our medical grade films, foams and gels for your unique medical utility application.
To learn how to leverage our expertise for your medical utility applications, contact us today.